Deadliest time for immigrants is summer
published: 28 April 2016
by: MaryAnn Martinez
Summer is the deadliest time for immigrants. The Border Patrol is gearing up to help those risking their lives to cross from Mexico into the United States.
From an airboat manned by the U.S. Border Patrol, the mission is to secure the U.S.-Mexico border and keep people alive.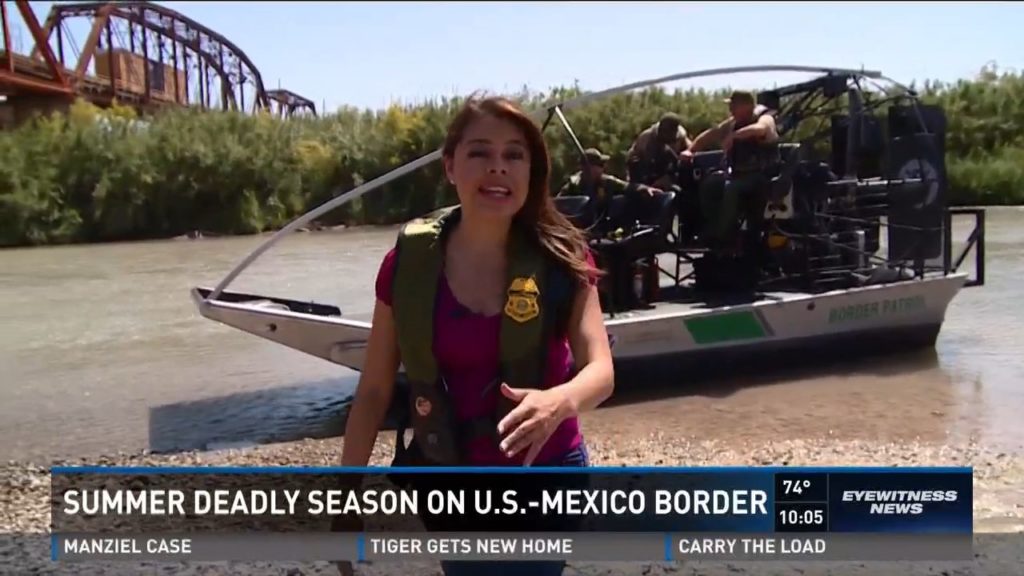 "The environment in this area of Texas is very unforgiving," Border Patrol agent David Vera said.
Most people illegally crossing into the U.S. in Texas cross the Rio Grande River. These airboat patrols often end up plucking people from the river.
In one area, a small island of rocks has emerged in a very shallow part of the river between the two countries. Mexican citizens often attempt to use that area to get across. Even then, sometimes they still don't make it.
Last year, just in Eagle Pass, Border Patrol says 17 immigrants lost their lives. So far this year, four people have died.
"Once the temperatures reach over 100 degrees, which they easily do starting in June on through September, is… we start finding a lot of people in distress," Vera said.
In a rescue video provided by the Border Patrol, an agent guides a woman to safety in the water. The risk of drowning, dehydration, and being left behind by smugglers makes some wonder why undocumented immigrants would risk so much.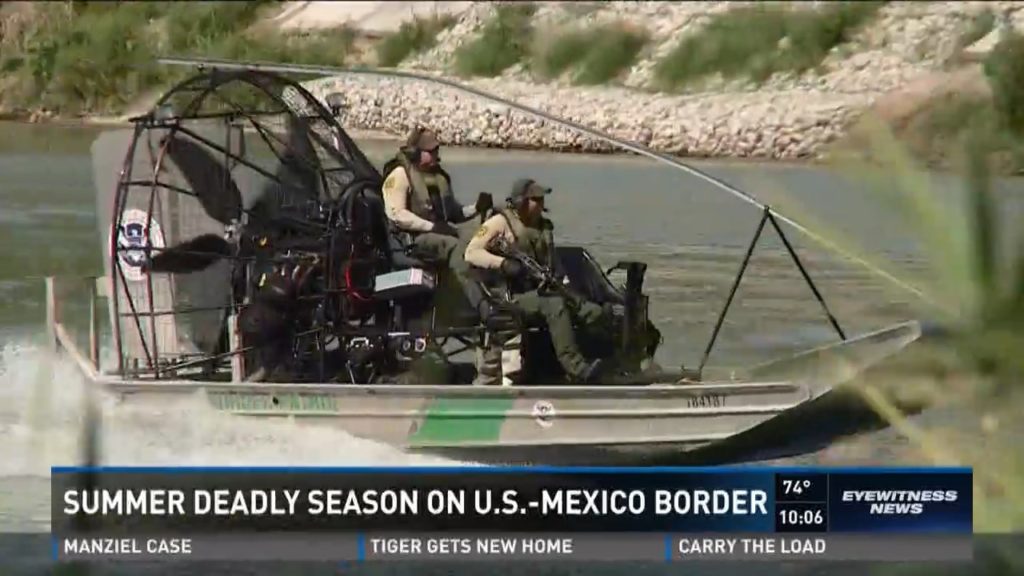 Border Patrol says smugglers feed immigrants lies about what will happen once they reach the U.S.
"The belief that we are offering some type of immigration benefits for people who cross the borders illegally," Vera said.
For the lucky ones who live, deportation lies ahead, not a pathway to citizenship.