Anchor
Sport fishing requires the ability to stop your boat and work an area quickly and quietly as you spot or find your fish. With a Power-Pole shallow water anchor you can stop your boat quickly and quietly with the touch of a button and keep your boat securely in place, even in heavy wind and current. A Power-Pole anchor is also eco-friendly and causes no damage to the environment.

A Power-Pole hydraulic anchor extends quickly, fully deploying in under 5 seconds, allowing you to position your boat right where you need it to make the perfect cast. The fast action also gives you the control to stop as soon as you see a fish or hook one, regardless of wind and current conditions. The Power-Pole anchor is the only tool that offers this advantage to anglers.
A Power-Pole anchor slips into the water using a smooth and quiet pump system that doesn't disrupt what's going on below the surface. The clean design of the patented technology keeps your boat quiet and allows you to fish an area accurately and thoroughly. No more school blows from a noisy clanky anchor or backwash from the trolling motor.
The amazingly strong Power-Pole shallow water anchor with Ever-Flex™ technology, combined with ample hydraulic pressure will let you virtually lock your boat down right where you need it, no drift, no tangled lines, and no damage to the environment.
Camping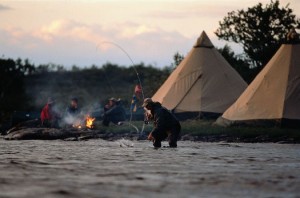 The Sami kåta and the Indian teepee are in principle the same solution for living close to nature. A simple cone-shaped frame of wooden poles was covered with animal hides, with an opening at the top to let out smoke. Very quickly the nomadic reindeer herding Sami people of northern Sweden had a wind-resistant and relatively sophisticated home that was easy to keep warm.
The principle was simple: the fire created warmth and the hides kept it in. The fire also provided light and a homely atmosphere. Cooking and smoking food, drying clothing and other household chores could easily be done inside.
Tentipi® Nordic tipis are based upon the traditional design principles of the Sami kåta, using the latest materials and construction techniques.
We are world-leading when it comes to lightness, size, exclusive features, quality and user-friendliness, which has led to us winning a number of prestigious industry awards for our products.
Thanks to the open fire, our Nordic tipis provide light, warmth and atmosphere. They fit into almost any environment and can be used for many purposes. Group, family or the lone wolf. Work, outdoor pursuit or party. In your garden or in the wild. Few things are as flexible as a Tentipi® Nordic tipi.
Tentipi® AB was established in the north of Sweden in 1989 and still operates from there today.
Cargo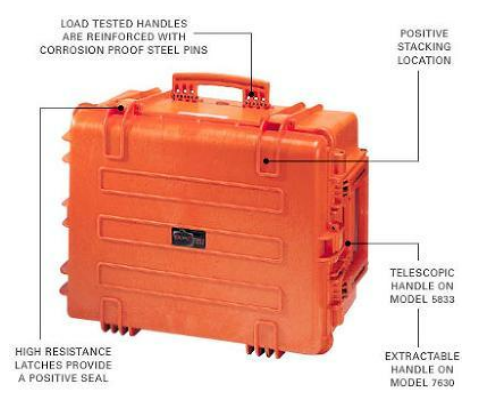 Explorer Cases are the first of their kind to be manufactured in Europe, indeed their own clean lines and good looks reflect their Italian heritage. A range of virtually indestructible durable waterproof cases providing a solution for any equipment requiring a high level of protection.
Applications range from Military and Aerospace to Computer and Equipment cases while their dust and waterproof qualities offer absolute protection making them ideal for use in the harshest environment.
The Explorer Cases have been subjected to a series of controlled laboratory tests to prove their suitability for use in the most extreme and hazardous applications.
Coatings
Durable and shock absorbent, SeaDek provides not only an exceptional traction surface but also lessens the fatigue brought on by prolonged standing and working on hard decking and platforms. SeaDek also protects your deck from scratching, chipping and dents. Fishermen will appreciate SeaDek's noise reducing qualities.
SeaDek is manufactured in the United States from nonabsorbent, closed cell EVA material specifically formulated for marine applications. Sports & commercial fishing, flats boats, sailboats, ski boats, commercial marine, house boat, personal water craft, platforms and steps are just a few of the unlimited applications for SeaDek Non-Skid Marine Traction. SeaDek's marine grade pressure sensitive adhesive backing makes application a breeze. Just measure, cut, peel and stick. It's that easy!

For decades, Wearlon® coating technology has been sought after for many high performance marine applications. In particular, champion hydroplane boat racers depend on Wearlon for higher top speeds and reduced fuel consumption. Experienced airboaters are now utilizing this technology for their own purposes, and finding astounding results.
We call this coating Wearlon Wetlander. The number of airboaters using Wearlon Wetlander is growing rapidly and we have received exciting feedback. These airboaters insist there is no better hull coating for their airboat, fan boat, swamp or mud boat, in terms of slickness, durability and ease of application (also great for drift boats and kayaks).
Communications
Icom
Sold in over 80 countries in the World, Icom is a manufacturer of wireless communication products. Since Icom's establishment in 1954, in Osaka, Japan, over 50 years of engineering and production excellence have established Icom as a reliable 2-way radio brand name around the world. Your Marine VHF Radio is one of the most valuable pieces of safety equipment on board.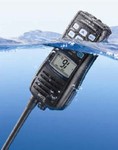 The buoyant IC-M36 is the latest in Icom's line-up of rugged marine handheld transceivers. The IC-M36 has large, easy-to-operate buttons that provides intuitive operation. A slender design body makes it extremely natural to handle. The IC-M36has an easy to see large LCD (32 x 16 mm) with a clear 2-digit channel number indication. The LCD is laid out on the top of the front panel not to be covered with your hand. LCD and key backlighting is standard for night time operation. The IC-M36 automatically adjusts the outgoing voice and the incoming audio to compensate for the ambient noise level: whether you're in a loud environment or in a quiet area, the IC-M36 ensures your radio conversation is sent and received as clearly as possible. The IC-M36 floats in the water. If the radio is dropped over the side, it will come to the surface so you can retrieve it. As the radio has a rugged, waterproof body, it will keep on working even after it has been submerged. Although the IC-M36 delivers a high 6W RF output and 700mW audio output, its current saving circuit offers 8 hours* (* Typical operation with Tx (Hi): Rx: standby=5:5:90) of operating time with the supplied 980mAh Lithium-Ion battery pack.
This phone is designed to work in just about any conditions – in rain storms, dust storms, searing heat to sub-zero cold, tropical humidity or freezing fog. No worries about battery life when you're miles from anywhere, because it has the longest in the market. And we don't think satellite phones need to be complicated. Try it for yourself and see how simple it is.
IsatPhone Pro operates globally over the Inmarsat-4 satellites.
A range of hearing protection devices represent a paradigm shift in the way people communicate in high noise environments & revolutionizes workplace …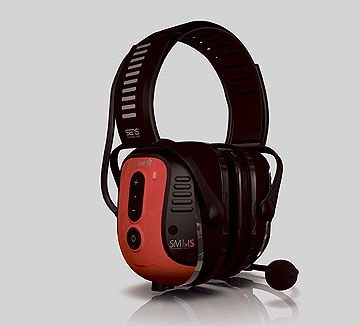 Sensear now delivers a unique noise protection solution for group tours, VIP visits and training in high noise environments. The Sensear Smart Group Series is designed to enable clear communication in high noise environments for groups of people where both communication and hearing protection is critical. Using Sensear's unique SENS (Speech Enhancement, Noise Suppression) technology the Smart Group Series allows the tour leader or trainer to safely and clearly communicate with all members, within a radius of up to 50 meters, in most noise levels up to 105dB. Because Sensear is the only ear noise protection device to have SENS technology, tour members and trainees can also communicate face-to-face, within a radius of 1-3 yards, up to noise levels of 97dB.
Because SENS enables users to remain aware of their surroundings the Smart Group is the safest communication solution for tour or training participants who may not be familiar with their surroundings.
Lighting
The marine environment is very harsh and demands top quality products to withstand the rigors of salt water, u.v., heat, moisture and more. Golight® remote control searchlights are used extensively in the marine environment, because they've been time tested to survive these elements.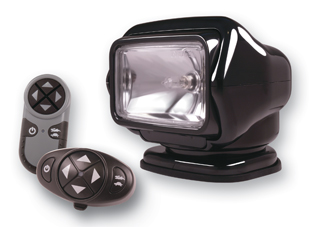 Our spotlights are commonly installed on many top boat brands across the nation. Some of the boat styles include: bass boats, aluminum fishing boats, runabouts, cruisers, small yachts, duck boats, air boats, commercial boats, tug boats, patrol boats and others. Boat manufacturers install Golight® products, because they know first hand how reliable, versatile and powerful our lights are. They also know that we stand behind every single product we sell 100%.
Many boat owners also take advantage of our products buy purchasing Golight® products through our broad network of marine dealers and retailers. Our spotlight and installation procedures are by far the most consumer friendly of any. The temporary mount spotlights offer consumers a totally hassle free installation option. The Golight® brand name continues to gain respect within the boating community year after year.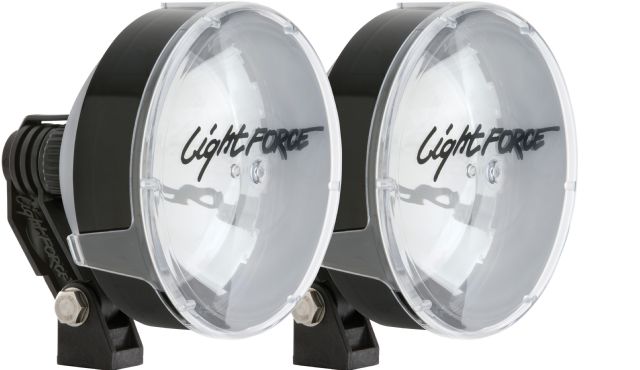 With more than 20 years experience in the field of precision manufacturing, Lightforce has forged an international reputation as the worlds leading manufacturer of innovative 12 volt professional lighting equipment and tactical riflescope optics.