Kayaker rescued by airboat
by: Erin Dobrzyn
published: 12 June 2020
FLAGLER COUNTY, Fla. – An endangered kayaker is home safe after his vigilant neighbor followed the golden rule of "see something, say something," according to the Flagler County Sheriff's Office.
On Thursday, deputies responded to 206 Osprey Lane in Flagler Beach after receiving reports of a missing person from the home.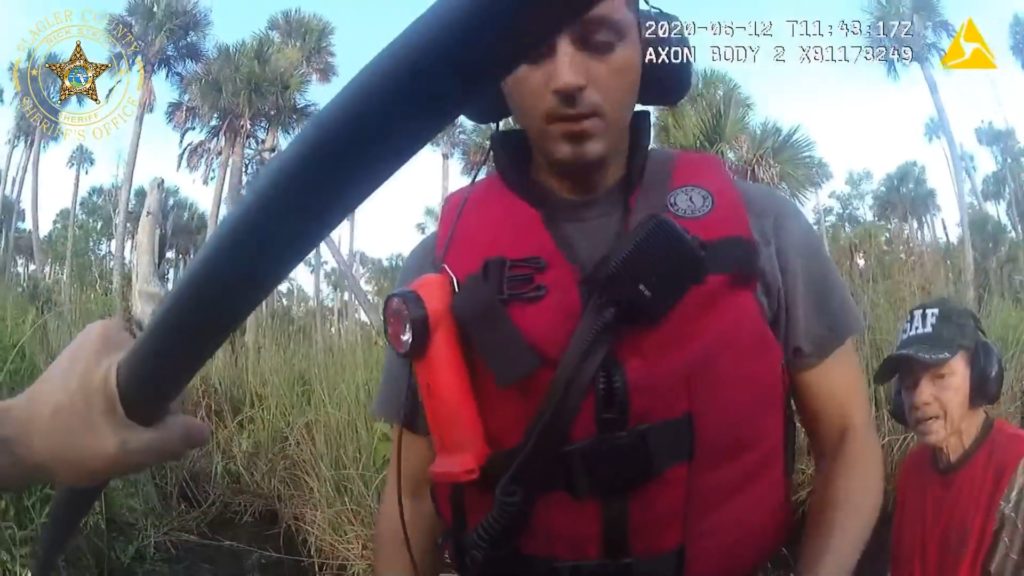 "The caller stated that at approximately 4:30 p.m. he saw his neighbor, 62-year-old Jeffrey Browning, get into a kayak and head north in the canal," officials said in a news release. "The reporting person told deputies that he was concerned because it was now after 9:00 p.m. and Jeffrey had still not returned."
Deputies said they were able to get in touch with Browning's sister who said she received a text message from Browning at 5:00 p.m. saying that he was in the kayak and enjoying the "beautiful views."
Browning's sister told him to send a text letting her know when he was home safe, but she never got that text. She also told deputies her brother was not very experienced with kayaks.
Deputies realized the urgency of the situation and were able to "ping" his cellphone to determine his location.
"With the combined efforts of FCSO, Florida Fish and Wildlife, Flagler County FireFlight, Volusia County Sheriff's Office AirOne helicopter and Seminole County's ALERT helicopter, Jeffrey was located after an 9-hour search," officials said. "However, due to the terrain, deputies had difficulty reaching him. The FCSO Marine Unit utilized the airboat along with Flagler Beach Fire Department responding with their jet ski. Jeffrey was able to be brought to shore just before 8 a.m."
"This is another great example of see something say something in action," Sheriff Rick Staly said. "This neighbor did a great job looking out for Jeffrey and calling us when he thought there might be a problem. Thanks to the outstanding relationships we have with other agencies and the team effort we brought Jeffrey home safely. This is also a good reminder to always tell someone where you are going and when you expect to be back so if you have a problem or get lost we know where to start searching."