Flooding leads to airboat rescue
published: 27 May 2020
by: Nancy Gaarder
Flooding in south-central Nebraska has caused millions in road damage and required a family be rescued by airboat, according to a local emergency manager.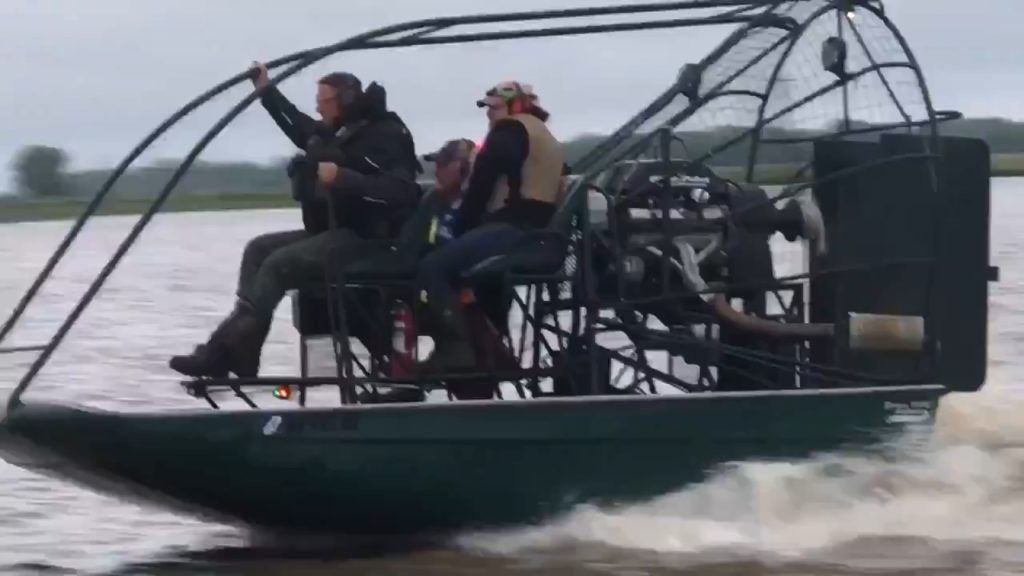 "It's been crazy," Ron Pughes, Adams County emergency management director said of successive bouts of rain. First, rains washed out a trestle and caused a train derailment, then they swamped a home and required a risky rescue, he said. Numerous roads have been damaged, he said.
Pughes said two adults, five children and a dog were rescued from a home where water had filled the basement, entered the first floor and was rising up the steps to the second floor. Rescuers tried to retrieve the family at night, but it was too dangerous, he said. At daybreak Monday, the family was taken by airboat to dry land.
Ryan Pfannkuch, a meteorologist with the National Weather Service, said the area where the family lives, near Kenesaw, probably received six to 10 inches of rain from Thursday into Monday. Across much of south-central Nebraska, there probably has been 2 inches to 6 inches of rain, he said.
Flooding would have been more widespread if the weather hadn't turned dry on Saturday, he said. That gave water levels time to drop between rains.
Elsewhere, the Missouri River has reached minor flood state at Rulo. In Omaha, an inch-plus of rain has fallen from Friday-Monday evening, based on readings at Eppley Airfield.