9.5 t of trash cleaned from Hennops River with airboat
published: 24 March 2020
by: Centurion Rekord
The river clean-up had a different element to it this time around as not many volunteers could partake on Sunday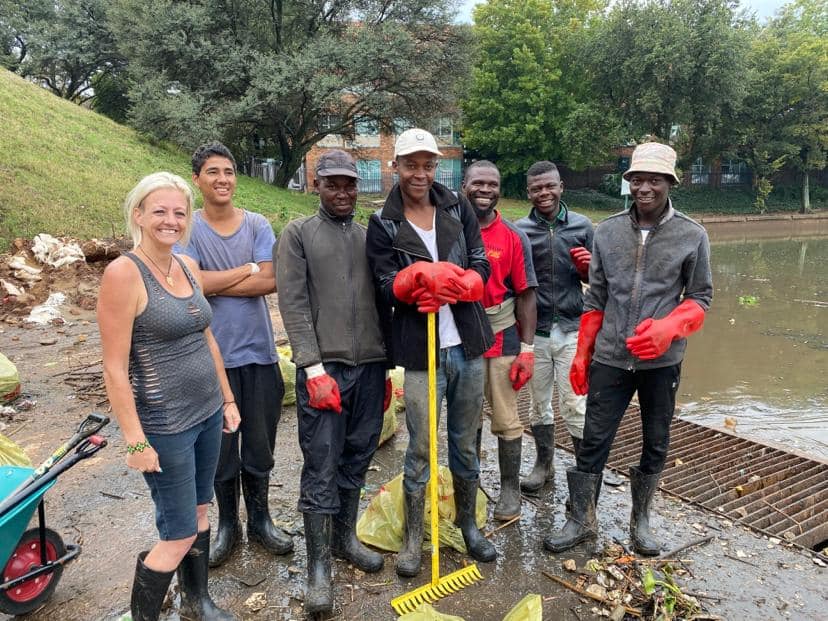 Even though many people stayed away out of coronavirus fears, a Hennops Revival team of only 13 managed to drag more than two hundred bags of litter from the river this Sunday.
Group director Tarryn Johnston told Rekord that she decided not to cancel the airboat that was planned to help them in cleaning the river.
With the help of day labourers, the clean-up generated 239 bags of garbage.
ALSO READ: Hennops clean up a raging success
"This was the first time in a while that the river had a boat in it. Seven workers helped us clean with the boat, and we were able to pay them for the day – they rely on the money for food and other essentials," she said.
"These guys were phenomenal, cleaned the entire grid by 14:00. A remarkable achievement considering that there were so few of us. An estimated 9.5 tons were removed."
"Huge shout-out to Chris from Airboat Afrika for sponsoring his boat, his time and for bringing Desire, his assistant. We really appreciate you joining us," she said further.
The Tshwane metro collected the bags after the clean-up.
"The sewerage in the river is absolutely disgusting, we urgently need someone who can test the water quality in future clean-up operations," Johnston concluded.
Hennops Revival is a non-profit company with the focus on reviving, restoring and healing the Hennops River in collaboration with the government, other NGOs, NPOs and forums, the private sector and the public.
Videos of the clean-up: