Angola – Namibia
The Cunene valley, the natural boundary between Angola and Namibia, is an extension of the south-central Africa Okavango-Chobe-Zambezi biome of rivers, swamps, riverine forest and woodlands.
The name Kunene was given to this river by the Herero people. Kunene in their language means "right-hand-side" and the name refers to the country north of the river – Angola.
The Cunene River (port. Rio Cunene) flows from the Angolan highlands south to the border with Namibia, then west along the border until it reaches the Atlantic Ocean. It is one of the few perennial rivers in the region and about 1,050 km (652 mi) long. The Calueque and Olushandja Dams are on the river, and further downstream, the Ruacana and Epupa Falls lie on the river.
The most interesting stretch of the river, between Ruacana Falls and Epupa Falls in Namibia, includes long tranquil stretches of water as well as several heart-stopping rapids and meanders through 125 km of wild untamed scenery where the only other humans you see are smiling Himba who run down to greet you from the river bank.
The Himba are a culture of nomadic pastoralists who inhabit the Kaokoland area of Namibia. The Himba have preserved their traditions and the beautiful Himba women are known for their intricate hairstyles and traditional jewellery.
location
Location (from 12º 38′ 18.74″ S, 16º 1′ 58.49″ E to 17º 15′ 34.25″ S 11º 46′ 5.07″ E)
The Cunene's sources are about 32 km north-east of Huambo in Angola. Ruacana is about 860 km north of Windhoek, and 152 km north from Oshakati. From there, the road (C46) is tarred all the way.

View Cunene River in a larger map

service providers
Service Providers
Ruacana Eha Lodge in northern Namibia is a natural gateway to the wonders of the Kaokoveld, the Etosha National Park, the Epupa Falls and vibrant African cultures.
Situated 50km west of Ruacana Falls and 100km east of the spectacular Epupa Falls, Kunene River Lodge nestles beneath a beautiful canopy of indigenous trees stretching down to the river.
Epupa Falls Lodge is a small, luxury tented camp that offers you a relaxing, yet exhilarating, few days of personalized service, excellent food and the seclusion of a lush riverine wilderness. The adjacent dining room and lounge area also face the Kunene River, along with a lounging pool for cooling down from the midday heat, or enjoying a glass of sparkling wine.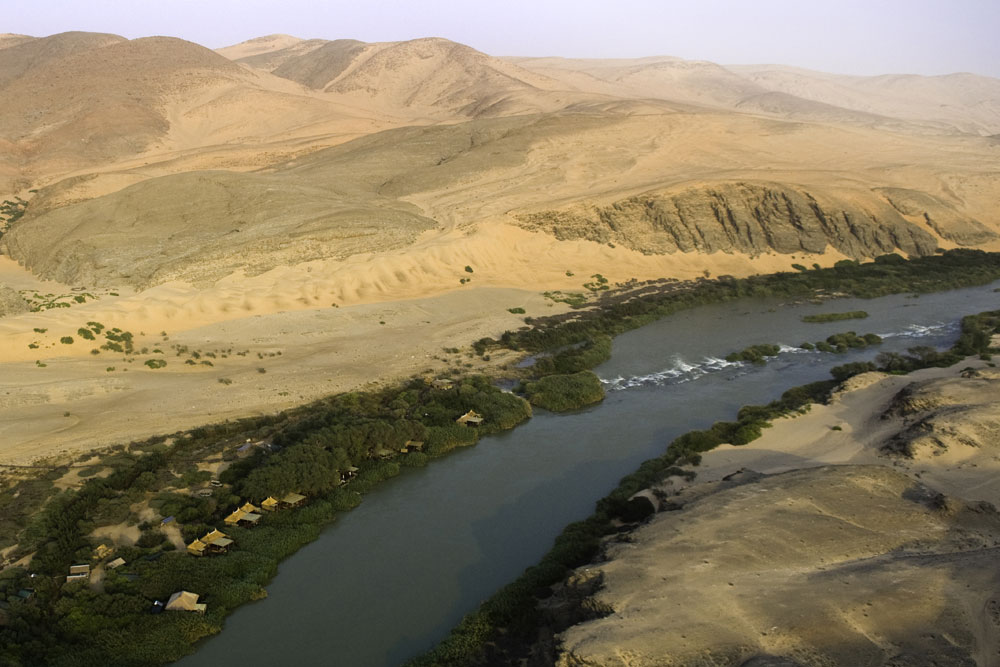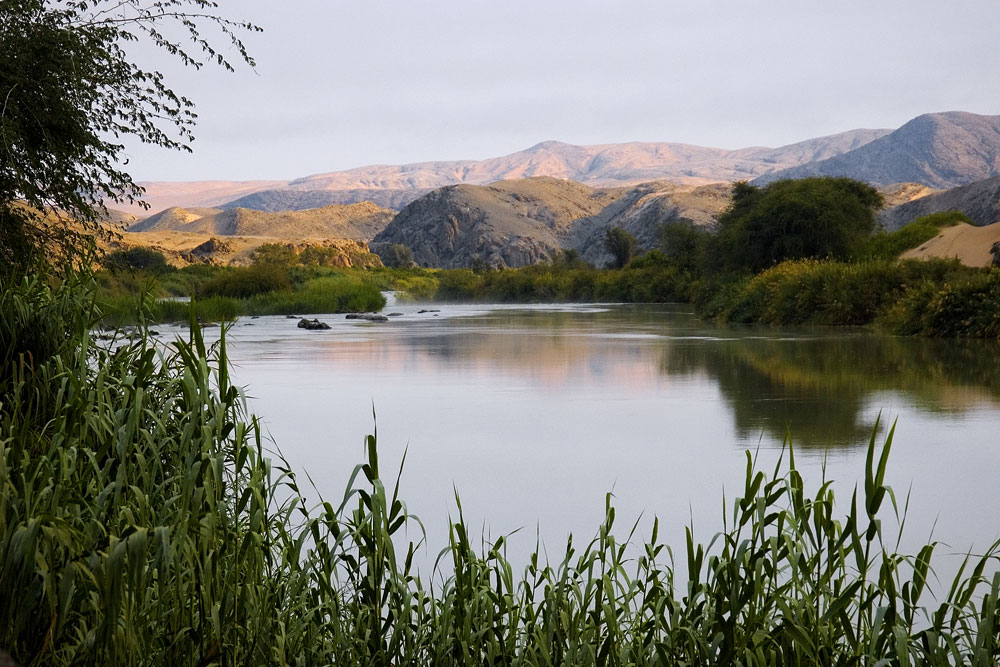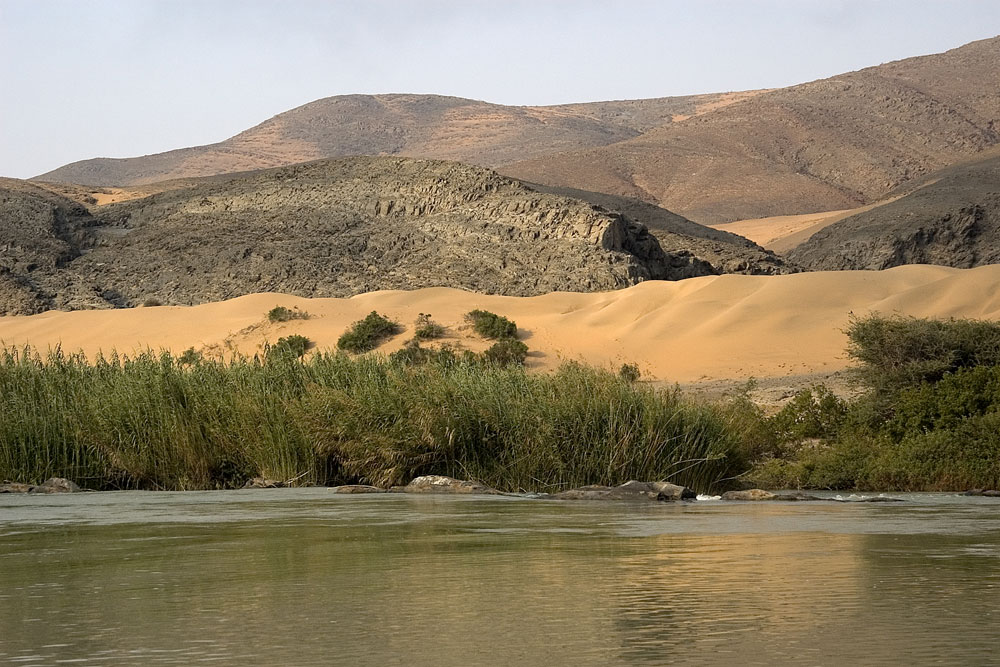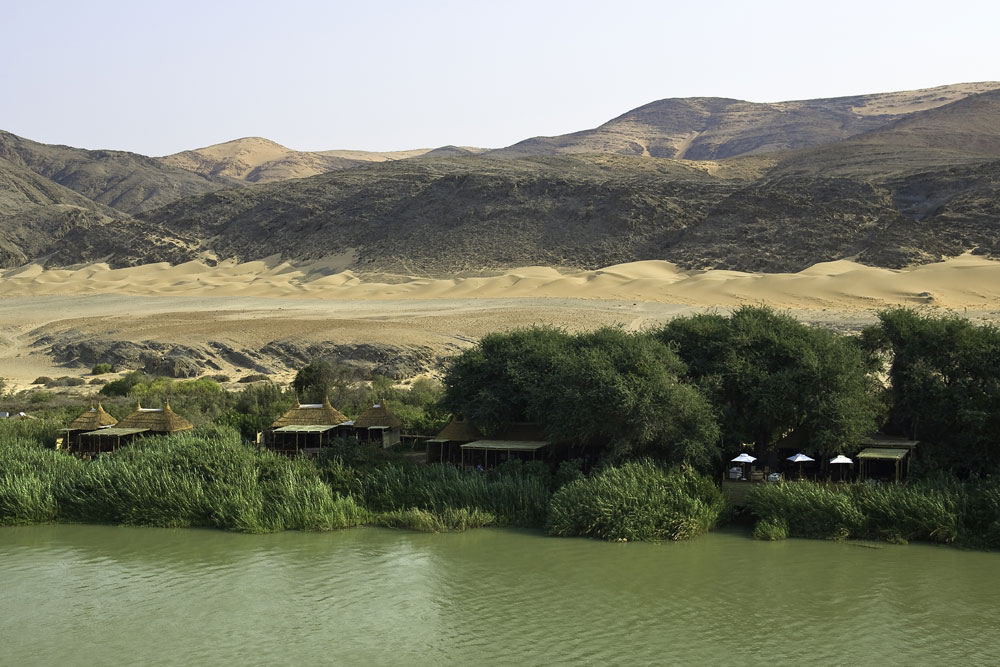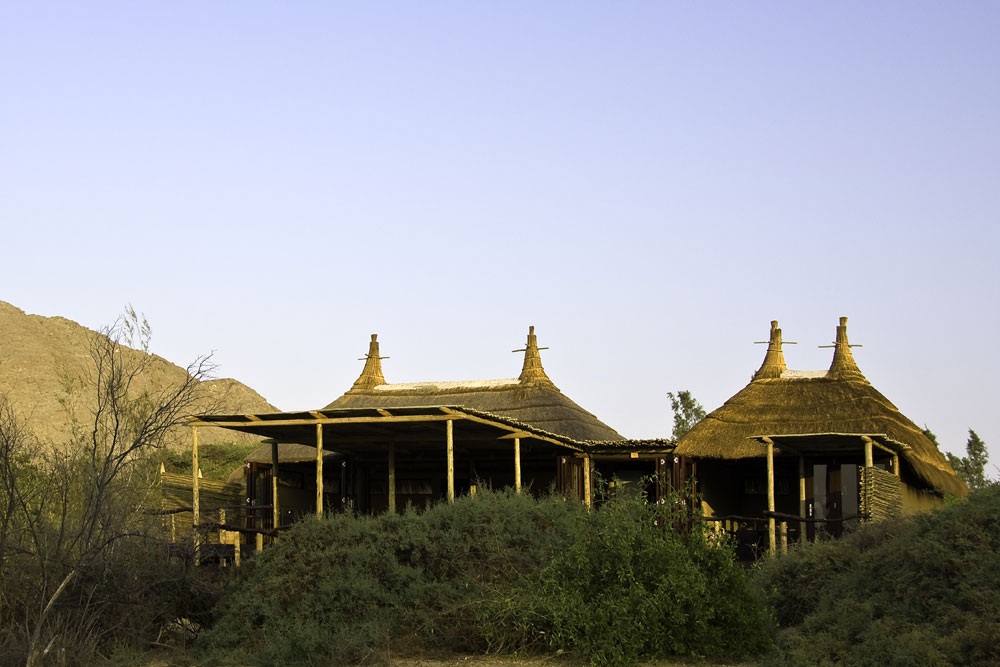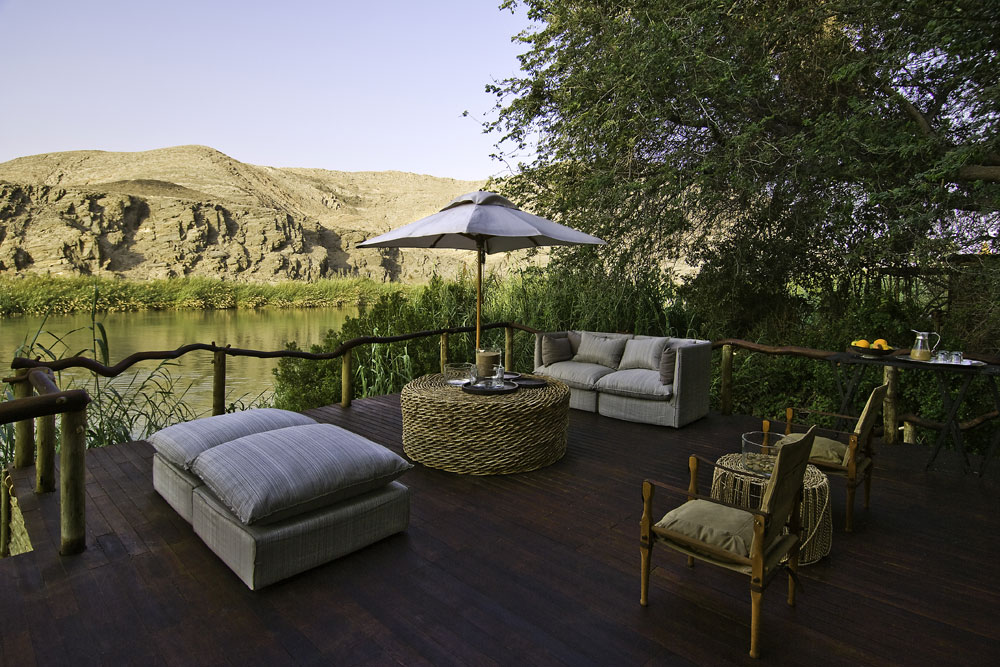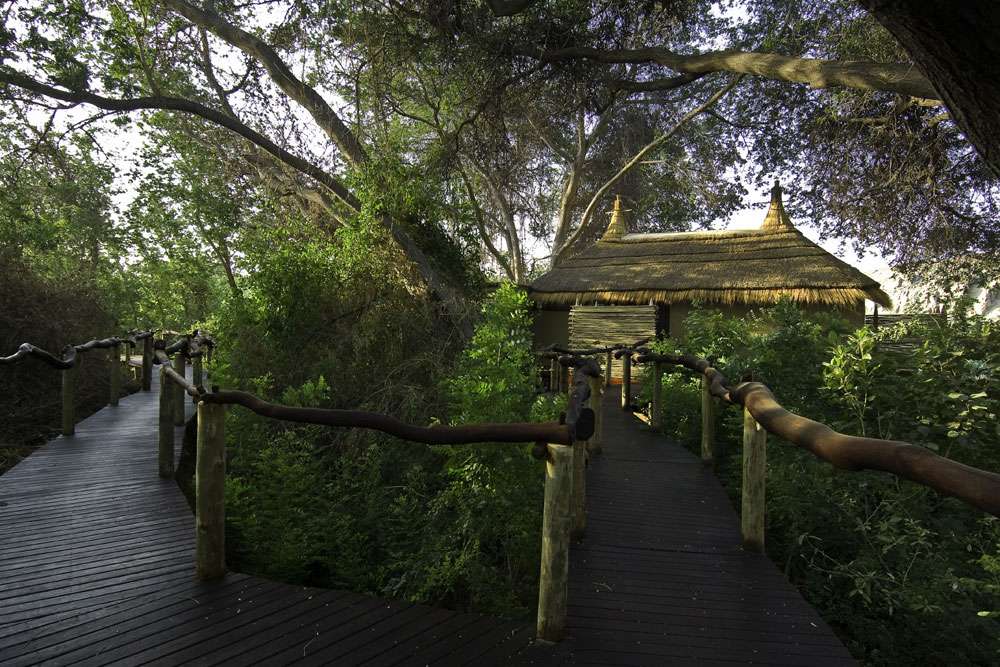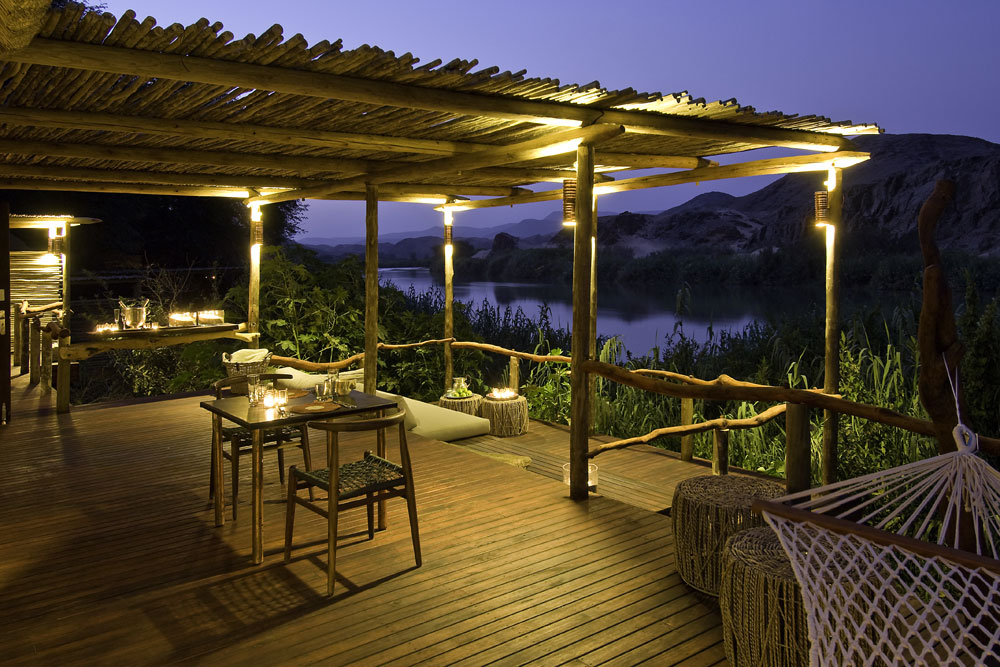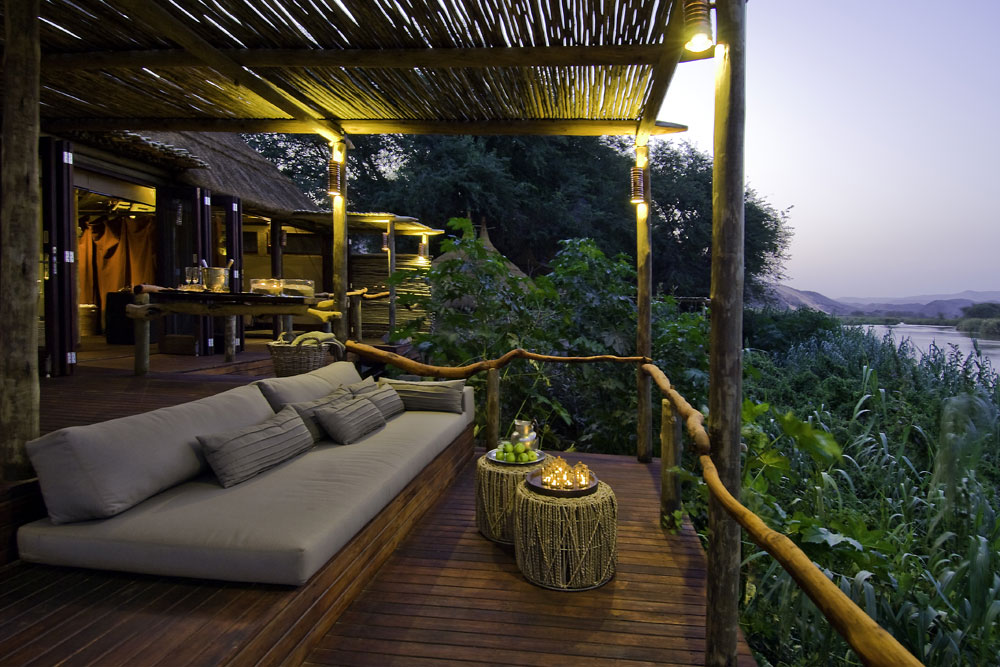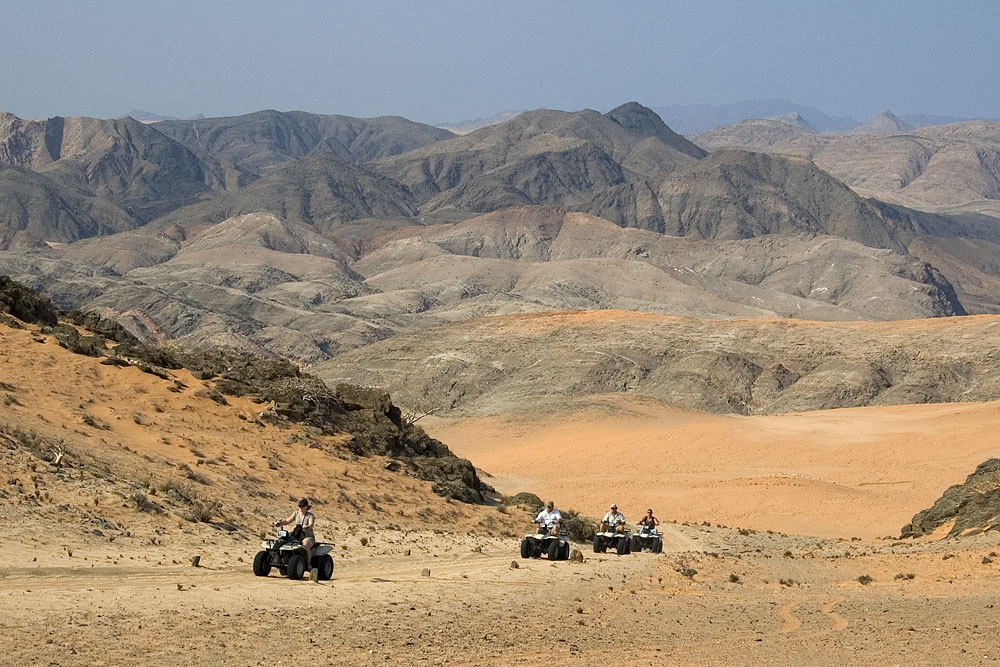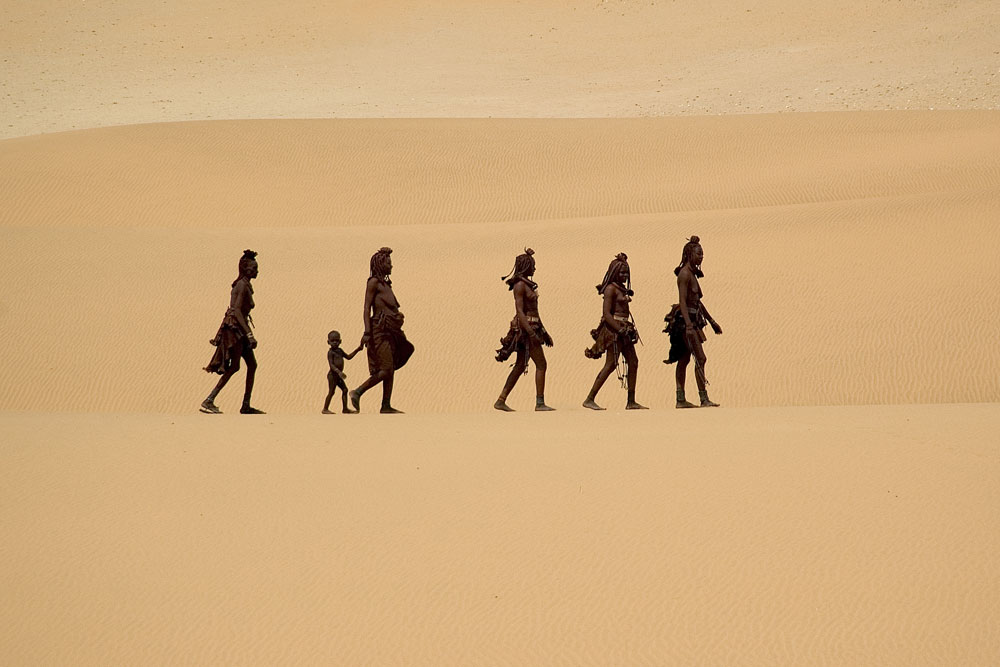 Hidden within the enormous Hartmann Valley, looking onto the Kunene River and surrounded by the lunar-like infinity of the Namib Desert, Serra Cafema is one of the most remote and surreal destinations in all Africa. A visit here is a journey into the latent elements of the soul, a pathway of discovery and re-discovery and a winding track of rejuvenation at every turn.